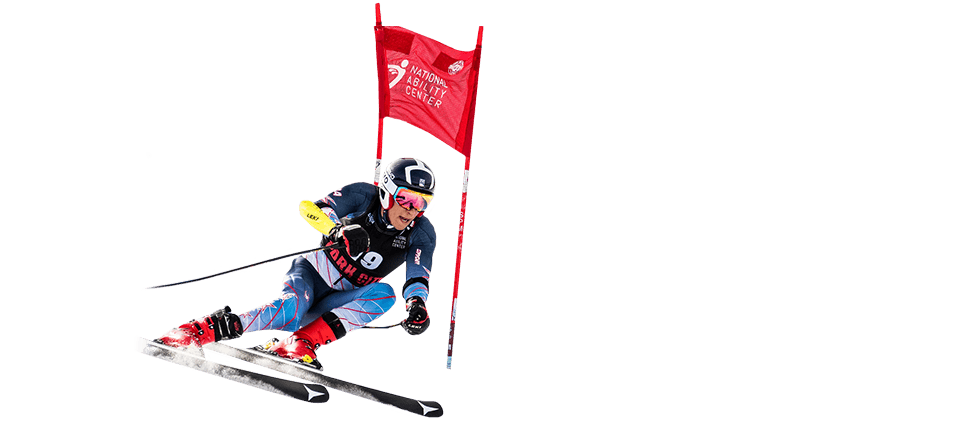 Tyler Carter – Topton, PA
"Never ever give up, you can accomplish anything if you try"
While living with an amputation has been admittedly difficult for Tyler, it has also led him to meet an array of interesting people through his travels and participation in skiing. Skiing is Tylers true love, and he trains long and hard for races. Tyler trains primarily with the National Sports Center for the Disabled in Winter Park, Colorado. Dedicating all of his time and energy he was able to make the 2014 U.S. Paralympic Team and compete in the Giant Slalom Race at the 2014 Sochi Paralympics. He finished 26th out of a large field and is already looking towards the future. Tyler also competed in the 2015 Alpine World Championships in Panorama Canada where he finished 14th in the Slalom Race and 24th in the Giant Slalom Race. He is back to training for the upcoming winter and already has his eyes set on the 2018 Games in Korea.
Tyler has a huge heart and is a strong believer in giving back to the community. He volunteers with numerous programs and spends much of his free time giving back to the groups that helped get him started including the Adaptive Sports Foundation, Pennsylvania Center for Adaptive Sports, Amputee Coalition of America Summer Youth Camp, and the National Sports Center for the Disabled.
Tyler also does motivational speeches and loves to share his passion and journey. If you are interested in booking him for an event or just want more info please contact him. Keep up with Tyler through his blog and see Tyler in action in the photo gallery! Tyler is looking for financial sponsors to help him train and work towards his goal of competing in the 2018 Paralympic Games as a skier. If you're interested, you can contact Tyler to find out more.
My life has been defined by the fact that I am a right leg below the knee amputee. I was born without my fibula and had my leg amputated when I was one year old. This has opened so many doors for me and allowed me to do things that I would never have imagined. One of the biggest things I have done was represented the U.S. in the 2014 Sochi Paralympics in Alpine Skiing. It was such an amazing experience and one I've been dreaming about and working towards for years. It has been a huge honor to be able to represent Team USA! I hope to continue being able to represent our country in the coming years.
Part of being a full time athlete is giving back to the groups that helped get you started. It is part of my philosophy as an athlete and a person to give back whenever you have a chance. I love the adaptive world and every chance I get to work with someone with a disability or a program dedicated to adaptive sports, I take it. I may have a passion for the adaptive world but anytime I can help out someone it makes my day. So thank you for everything, whether it's your support to help me achieve my dream or allowing me to help someone else achieve theirs.